Eclectic posting list here...i'm winding down the painting binge i've been on. Ordered a resin base for Karandaras from Dragon Forge Games, might do that and get him in GD this year. Know i won't win anything, but would be nice to enter something for once!
Photo time!
First up an old clanrat I painted up in an hour for a painting competion in store. Nothing fancy, just used it as an excuse to work on layering in the muscles on the arms, and rusty metal on his back and weapon. Didn't win anything, but the standard even in store, just on rats was insane!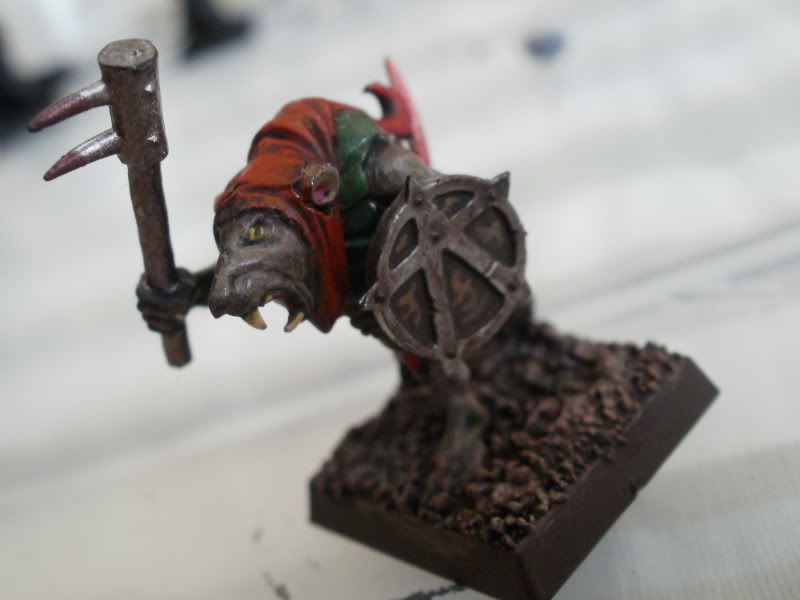 With Karandaras and Fuegan done I now have a completed Phoenix Court. You can easily compare my early work (Asurmen, Maugan Ra) with my newest...definently grown as a painter. (and yes i knwo Zain Jar is missing her Trisikle. Fell off and haven't got around to pinning yet)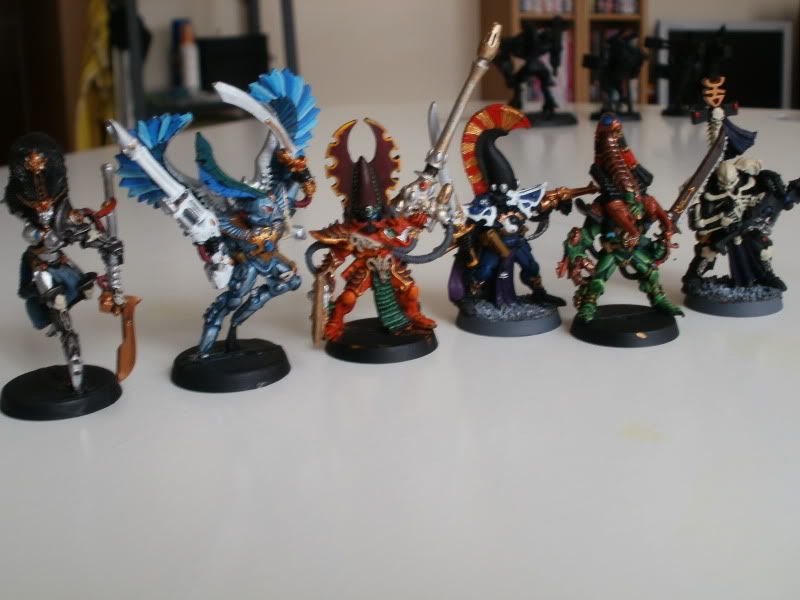 And finally with my Fire Prisms all done I took this opportunity to get a shot of my Eldar Tank Host. 4 Fire Prisms, 3 Wave Serpents, a Falcon, a Nightspinner and a FW Firestorm, with 2 Warwalkers for support. Anyone feeling particularly opservant will notice that all Fire Prisms are diagonal stripes, Wave Serpents Vertical stripes and Falcon chassis are Chevrons. Also every tank is named, with its name in "runes" (that are actually Mandarin Chinese translations in symbols) next to the pilot.